Want to join Bookarang?
Bookarang is a young tech company, working on the cutting edge of literature and artificial intelligence. Our team members are curious, independent and proactive, and share a love for books. Are you interested in one of our vacancies? Don't hesitate to contact us.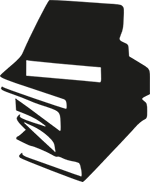 Data scientist for NLP-related ML
Bookarang is a young technology company (scale-up) specialised in text and literature analysis and content-based book recommendations. We cooperate with all Dutch publishing houses and develop solutions for online and offline libraries and book retailers. Our goal is to inspire readers and to help them find and discover books — not on the basis of popularity or other people's behaviour, but by using the book's content and the reader's personal preferences as a starting point
We're looking for people with experience in NLP to help us improve our technology. Do you want to work on a large interesting dataset with a lot of room to experiment with the latest technology in NLP, and do you share a love for books with us? Don't hesitate to contact us!
Interested? Contact us.
Sr. Systems administrator
Experienced systems administrator for the daily supervision and support of our servers and systems. Responsible for backups, monitoring, repair and security.
Interested? Contact us.